Mag.a Helga Luger-Schreiner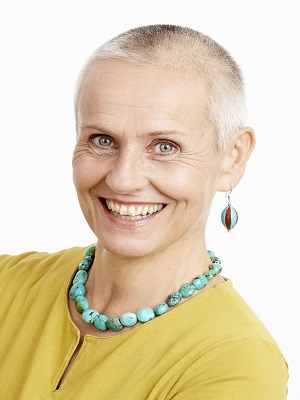 Mag.a Helga Luger-Schreiner
Mag.a Helga Luger-Schreiner is head and creator of the project Presence, Awareness and Self-Compassion in Schools, that was developed in co-operation with the Education Department of Vienna.
Her qualifications include: educator for arts education, qualified Montessori teacher, qualified multimedia art therapist, Metta-meditation trainer and Mindful Self-Compassion MSC certified Teacher, Mindful Compassionate Parenting MCP Teacher and artist.
She co-created the master degree program Mindfulness in Education, Counseling and Health-Care at the KPH Vienna/Krems and teaches there. Additionally, Mag.a Luger- Schreiner is member of the team that developed AVE, a mindfulness-based advanced teacher training program and scientific counselling member of ResonanzRaum, an initiative that aims at preventing psychiatric diseases in children and young adults. She lectures at various institutes.
At her own institute powerful heART, she offers seminars, workshops, meditation evenings, retreats and one-on-one sessions, which are all based on the connection between artistic processes and Mindfulness and Mindful-Self-Compassion training.
Contact: helga.luger-Schreiner@univie.ac.at